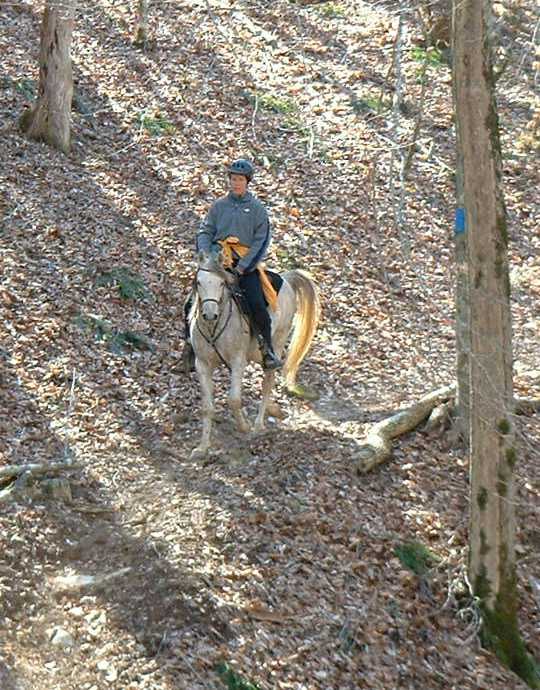 Exercising - Are you short of time? Does your horse need a training tune-up? Jennifer is available to exercise your horse. Prices vary depending on individual needs and travel distance. If you don't have time to keep your horse in shape to endurance ride, or foxhunt, or if your horse just behaves better when ridden more than you are able to, she can work them on a regular basis for you.
Horse/House/Animal Sitting - We also offer a full service sitting service. If you hesitate to go out of town because you can't find a reliable person who knows animals to watch over yours - this is your chance. Exercising horses, walking dogs, cleaning stalls, house-sitting - all are options available, depending on your situation. Prices and availability vary with your needs, your location and with the Endurance Ride schedule.
Lessons - Beginner/Intermediate lessons are available on or off the farm. Jennifer works well with both young children and beginner riders, introducing them to horses and their care. She teaches dressage basics for a solid foundation in horsemanship that is applicable to any riding activity (English or Western, show ring, athletic competition, or pure pleasure). Those students who are interested eventually move to trail riding as well. Lessons are $25 for a 45 minute lesson when done here with our horse or with one you bring. A surcharge may apply if Jennifer travels to you. Students who have the interest often go on to start competing in endurance rides on our horses. Those adventures have varying prices, and it takes a while for a beginner to advance to that level - please feel free to ask Jennifer for details.